2 in 1: SALSA & SENSUAL FESTIVAL CORFU
Deposit from only £100 PP
From 14/05/2024 to 19/05/2024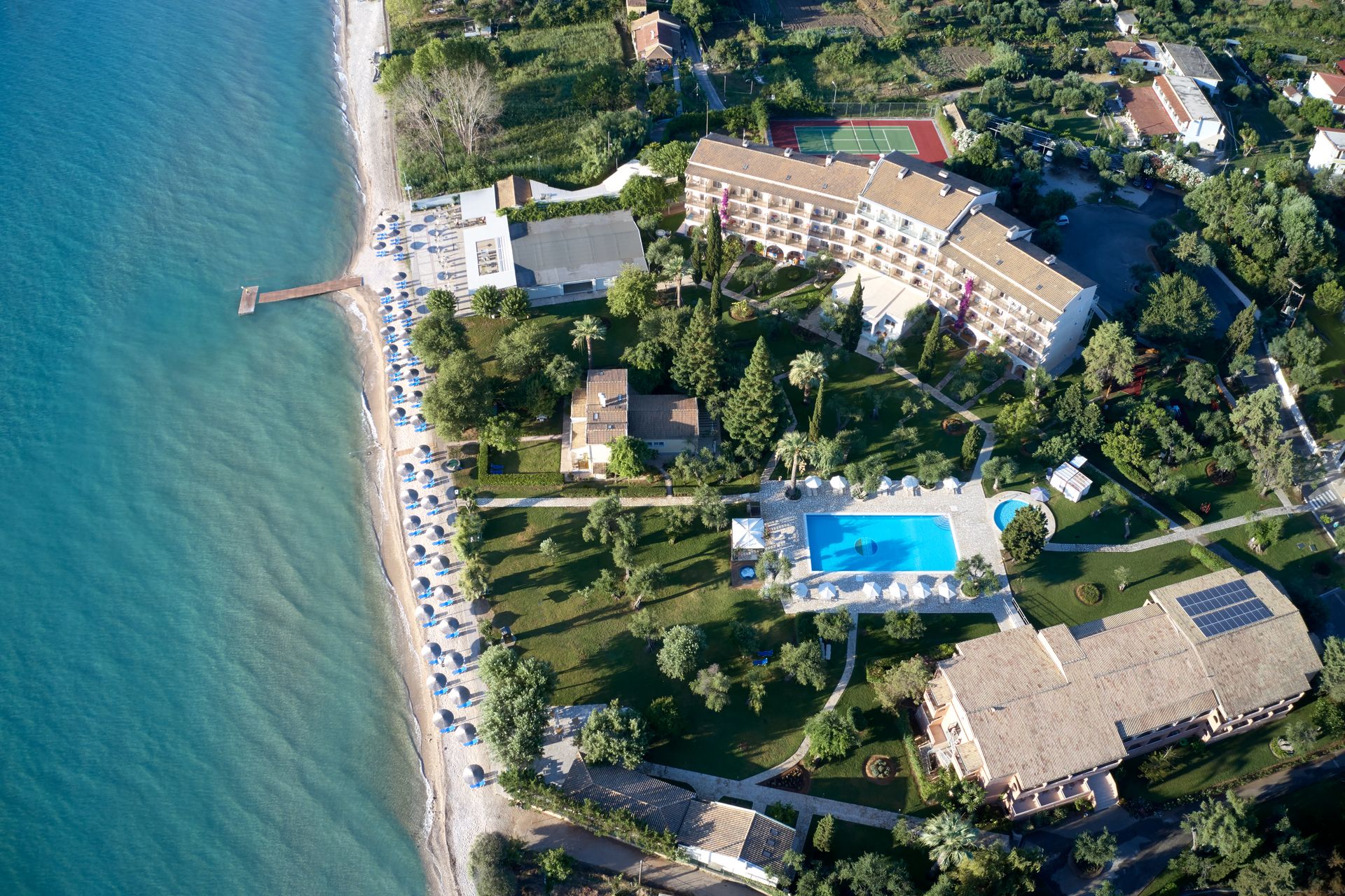 Overview & Accommodation
Reset your body, mind and soul…Dance with friends & enjoy a beautiful climate on the stunning Greek Island of Corfu!
Join Eagle Salsa Tours for another fabulous 5 nights of dancing, partying and socialising along with Yoga, Meditation & Mindfulness located at the stunning Delfinia Beach Resort, exclusive to our guests!
Days will be filled with music, dancing, socialising, beach and pool parties which will continue into the night and the next morning!
But, if you want time to relax, the hotel grounds are beautiful and vast allowing you to escape the party vibe and find some tranquility!
Workshops in Salsa, Cuban Salsa, Bachata & Kizomba will take place each day with heaps of social dancing, crazy beach/ pool parties, our legendary boat party and heaps of FUN!
You will also have the option of our daily Yoga and Meditation program.
Eagle will be exclusively taking over the luxurious 4-star Delfinia Hotel which boasts its own private beach and enough space for everyone to dance, socialise or just chill out and enjoy the fun-filled environment. The traditional Greek Village of Moraitika is a 5 minute stroll away or 20 minutes into the main town of Benitses which is full of local charm, shops and Tavernas!
The stunning UNESCO Corfu Old Town is just 15 minutes away by bus and an absolute must-see!.
Whatever you want from your holiday Corfu is a beautiful and diverse Island which you will inevitably fall in love with.
Accommodation
Delfinia Hotel is a natural haven in the south of Corfu just before you enter Moraitika village.Recently renovated Delfinia Hotels is surrounded by verdant gardens with trees of all kind, flowers, herbs and local plants which lead you all the way to the beach and the Ionian Sea, It is the ideal place to escap to if you wish to relax and recharge. Excellence in heartwarming Corfiot hospitality is what it has consistently been rewarded in for over fifty years.
The Hotel's three main buildings with 184 rooms in total are in perfect accordance with their surroundings while embracing the forty acre Delfinia gardens. Each room is beautifully furnished, with elegant decoration and abundant natural light. Combined with contemporary facilities, your stay will be a memorable experience.
Feakes restaurant gives you the chance to taste traditional Greek and Corfiot cuisine with a menu which is renewed daily and served in an buffet style. Nafsika tavern allows you to savor specialties on the grill and home cooked casserole recipes by the beach. Kirki beach bar is open from early in the morning serving coffee and juices till late in the evening with cocktails and drinks accompanied by a varied music programme.
A plunge in the pool perhaps or a relaxing soak in the warm Jacuzzi? Fun and ice cream on the beach? A lazy read and a refreshing drink on the Hotel's lounges and parasols? Our suggestions are many, the choice is yours! Attentive and friendly staff, a variety of facilities and meticulous care in all the services we offer will ensure the best possible stay each time.
It is common knowledge that dolphins, whose name the Hotel takes after because many used to swim in this bay, as well as being extremely social and sensitive creatures, know how to enjoy themselves and so we too know the way to ensure you have a wonderful time.
ROOMS
You can choose between a standard or a superior room.
Superior rooms are substantially larger and with superb views.
All rooms include:
Free wireless Internet
Daily housekeeping
A/C
Satellite LCD TV 29′
Telephone
Kettle (upon request)
Private balcony
Safe deposit box
Socket 220v
Fridge
Beach towels
Wake-up call service
Hair dryer
Razor plug
Bathtub or shower
Natural bath amenities
Anatomic mattress
Bathroom magnifying mirror
Laundry service
What's Included
5 Nights 4-star Beach accommodation
Breakfast & Dinner
Over 40 hours of dance workshops
Afternoon activities including pool parties / beach parties
Latin Party Cruise*
Nightly parties
Greek Night
Destination
DELFINIA HOTEL
Set around beautiful and vast gardens and directly on it owns private beach, This hotel has enough space for everyone not to feel overcrowded. You will love the quality and privacy this hotel brings. It boasts Tennis courts, Spa, Gym, 2 pools and extensive grounds all leading to a lovely beach.
A 5 minute walk takes you into the traditional Greek Village of Moraikita where the locals love to chat and let you sample their authentic Greek cooking. A little further down the coast is the vibrant town of Benitses with many shops, Tavernas and bars. Corfu Old Town (UNESCO) is approximately 15-20 minutes away by public bus and it an absolute must see!
Moraitika offers a wealth of tavernas, pubs and bars to keep you entertained day and night. If you're looking for a lively but not crazy holiday then this is a good choice of resort.
You'll also have access to the usual tourist amenities like travel agencies to book your boat trips, vehicle hire shops, supermarkets and gift shops too.
Another good thing with Moraitika is that it's a kind of a 2 for 1 deal as it merges into Messonghi in the south which means you can easily walk back and forth between the 2 villages and enjoy what both have to offer.
If you want to get out and see some of the sites from around Corfu island then it's useful to know that Moraitika is not far from Gardiki Castle or Lake Korission as well as Halikounas beach. Getting to the north of the island will take a bit longer, so keep that in mind if you want to visit somewhere in the far north like Cape Drastis then the journey time in a car or taxi will be close to 90 minutes.
Getting There
Numerous flight operators fly from the UK to Corfu Airport.
Some include:
EasyJet
Ryanair
Jet2
Tui
There are others which also fly via other European countries.

5 Star Rated Service
Whatever you want from your holiday our perfectly tailored itinerary is sure to exceed even the highest of expectations.
Turbo Gza
Excellent. Very well organised in a lovely venue. Team are all excellent dance teachers with great personality and work hard to create a great atmosphere on and off the dance floor.
Lindsey Metcalfe
Amazing dance holidays to many locations across the world, great service and so friendly , they can't do enough for you!
Mart
I enjoyed the salsa holiday immensely. Everyone at the organisation, including the instructors, were so welcoming and friendly.
It was a great balance between relaxing, workshops and having fun in the evening.
J Horsham
You showed us another world in Cuba, thank you for opening our eyes. The culture and people of this fascinating place made us want to come back for more.
J Horsham
You showed us another world in Cuba, thank you for opening our eyes. The culture and people of this fascinating place made us want to come back for more.
S Bateman
Your Team were so friendly and accommodating, they made me feel welcome and at ease on my first holiday as a solo traveller.