SALSA IN CUBA: TWIN CITIES
Deposit from only £100 PP
From 03/01/2024 to 13/01/2024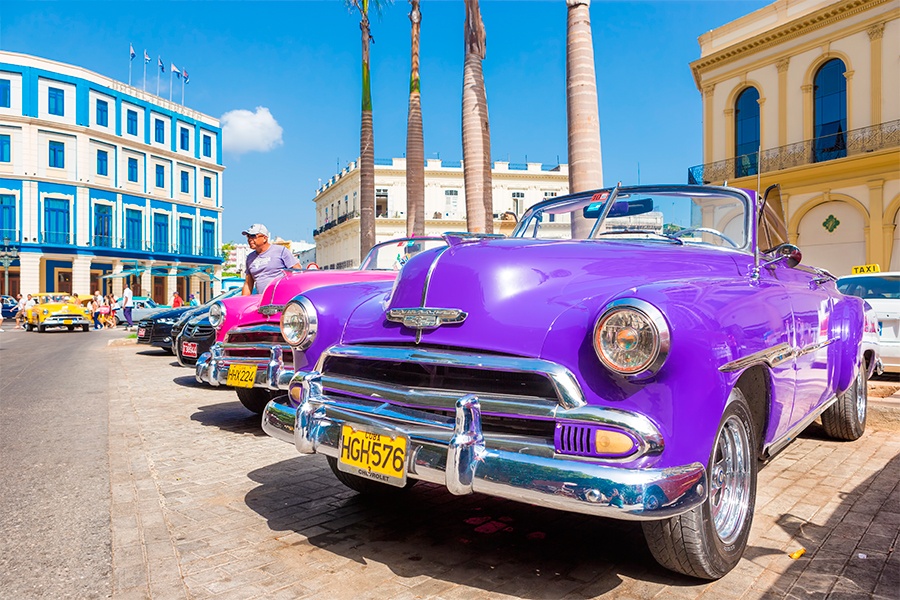 Overview & Accommodation
Twin Cities: Havana & Trinidad
(Plus beach option & Viñales day trip)
Authentic experience . Sustainable Travel . Working directly with Cubans
Due to unprecedented demand for our Cuba holidays we are releasing this new date! It is important to us to keep our groups at a nice number (average 20 people) where we can give the most incredible Cuban Dance & Cultural experience to every person that joins us. Our January holiday is no exception…We are taking you on another magical experience to the most unique and mesmerising Island in the world!
Hotels 4 or 5 Star Accommodation
Due to many economic changes within Cuba the prices of hotels have risen dramatically since Covid however if you prefer a little luxury on your holiday we are able to offer two of the best hotels in Havana at reasonable prices for these luxury options. The 4* Axel Telegrafo or 5* Iberostar Parque. Both in extremely privelaged locations opposite each other on the main square: Parque Central. With fabulous facilities these will add a touch of luxury to your holiday.
Casa Option
If however you would prefer an authentic Cuban experience (highly reccommended!) the option to stay in a Casa Particular is a fabulous option, not only are Casa's a very affordable way to experience Cuba but your Casa host will always be available for anything you need. This is a fabulous way to intergrate into local Cuban life. Hosts will offer the option of an amazing breakfast and often home cooked dinners too – you only need to ask – nothing is too much trouble. Casas can be totally independent / private to you or you can rent a room in a family home which is a private room with en-suite and you will use the home as your own. Casa's are charged per space rather than per person therefore if two people share a casa or a room then the cost would be halved!
If you would like to explore the casa option we can recommend casas close to our hotels so you are only ever a short walk away!
In Trinidad we highly recommend that you chose a Casa as the only central hotel is very expensive.
ACCOMMODATION TYPES
CASA PARTICULARES – From £9 per night
This is a local / budget option. For those who would prefer to book their own accommodation in Havana and avoid the cost of staying in a hotel. It is also a great way to experience local life.
There are many Casas available within a short walking distance of both our Iberostar hotels which will be our general meeting point before we go out as a group.
In Cuba it is a popular concept for families to rent an en-suite room to tourists in their family home or rent a complete independent apartment.
Staying is a casa is much cheaper than staying in a hotel. You will appreciate how locals live as you will be immersed in the local life and while you will not have the thrills or luxuries of a hotel this can be a fantastic way to get to know Cuba better.
Your host will be there for anything you should need, it is perfectly safe to stay in Casas and for a small additional cost (5-8€) they can provide a plentiful Cuban breakfast to set you up for the day.
Staying in a local Casa is one way to help Cubans make a living. If you would like to know more about this option or require help finding a suitable casa in the right location, we will be more than happy to help.
What's Included
Where else in the world you can dance and party non-stop, never short of a dance partner, while being immersed in incredible culture and surrounded by the most talented and beautiful people – the answer is… Cuba!
A lo Cubano…you've heard the saying and it really couldn't be more true for this holiday…The Cuban way is exactly what you will do – live authentically, in the heart of the country born to dance Salsa while surrounded by locals, music, dance and culture in the lively, bamboozling and seductive streets of Havana & Trinidad.
Whether you are new to Salsa or an experienced dancer… this holiday is for you! You will have daily workshops focusing on YOU and YOUR dance ability. Everyone will have a dance partner at all times as we ensure equal numbers of male and female Cuban teachers.
Your in-depth workshops will teach you technicality, musicality and the fundamentals and roots of Salsa & Rueda, Rumba and Son. You will also have in-depth body movement classes and styling. No Cuban style will go untaught on this holiday!
But, most importantly, this holiday will see your confidence levels soar as you are swept off your feet both in class and every night by our wonderful, talented team of dancers who will spend the holiday with us.
Destination
Cuba, most people know it for Salsa, Cigars, Rum and vintage cars. For us that just scratches the surface. Cuba is unique, some will say a little surreal. One of the last remnants of real socialism in the world without a McDonalds or Starbucks in sight. It is a country of contrasts and contradictions, and culturally fascinating. Cuban way of life is still very much as it was in the 1950's. Due to years of shortages Cubans have learned to be resilient and savvy to survive; the things that thrive today are often a combination of ancient goods that have endured the decades.
Cuba is an Island of diversity, tradition and surprises and no two areas are the same. On this holiday you will experience the contrast of 3 wonderful places … City, Beach & Country.
ABOUT HAVANA
When you wander around Havana you can be forgiven for thinking you've stepped into a film-set! Original 1950s American cars grace the streets with colour and vivacity while domino enthusiasts play on street corners creating a commotion, children ride up and down the streets on scooters made from bits of wood – that's just an average street in Havana!
Walk along the Obispo and your ears will be spoilt for choice as Salsa spills out of street cafés and musicians strum classic Cuban tunes on old guitars as they wander, serenading passers-by – There is no mistaking Havana!
The magnificent yet crumbling buildings that frame the UNESCO old town (Habana Vieja) still hold clues to their extravagant past while oozing a dreamy charm. As you walk down the elegant Prado which splits Habana Vieja and Habana Centro, you will be greeted by the sea and the eight-mile stretch of Malecon – the local place to gather; where kids swim, lovers meet, fishermen wait patiently, musicians' strum and others debate Cuba's woes – the Malecon is the hub of activity and the perfect place to sip rum and watch the sun go down.
To appreciate Havana you simply have to experience it first hand!
ABOUT TRINIDAD
A UNESCO World heritage site, Trinidad lies on the southern slopes of the Sierra de Trinidad Mountain range, on the coast of the Caribbean sea. A quaint Colonial Town surrounded with mountains and beach!
Trinidad is one of the most beautiful and authentic colonial cities in Cuba. It was declared a UNESCO World Heritage site in 1988 as the best-preserved Colonial Town in all the Americas! Today it is one of the favourite places to visit when in Cuba because you will step back in time as you wander down the narrow cobblestone streets with beautifully restored buildings, majestic churches and stunning courtyards which open out into vibrant Plazas. Trinidad wasn't always so tranquil though with a turbulent history which has left its mark today of African slaves who sustained the sugar industry, pirate attacks which ravaged the city and hidden treasures.
Nearby is the Parque Natural de Topes de Collantes a place full of outstanding natural beauty including some spectacular waterfalls, valleys and caves – we will suggest a tour of the area to see the best of Trinidad during our time here.
When night falls Trinidad comes alive with the sound of Salsa and you'll find yourself dancing in the plazas with the locals!
Getting There
SUGGESTED FLIGHT – TUI (MANCHESTER – VARADERO) 03 – 17th January 2024
We no longer include flights with our Cuba holidays. Since Covid there have been numerous changes meaning it is more cost effective for you to book your own flight.
We recommend using the TUI flight which is currently once a week. This is the only direct flight available from the UK with a flight time of approximately 8.5 hours. Meals and entertainment are included.
Once you arrive into Varadero Airport we will be waiting with a private transfer to take you to Havana!
As the flight home will leave on the 17th January we recommend spending the final days in Varadero at our superb beach hotel – Iberostar Tainos to relax!
To book your flight go to: https://www.tui.co.uk/flight/
We highly recommend booking your flight as soon as possible. Demand will be high as it's the only direct flight and this flight is also generally better value than indirect flights.
INDIRECT FLIGHT OPERATORS INCLUDE:
AirFrance, Iberia, AirEuropa, Condor & SwissAir.
These are all connecting flights into Havana but allow the option of flying from London, Birmingham, Edinburgh, Manchester or other European cities, you can also extend your stay if you choose to book one of these flight options.
If you are unsure about flights, please speak to us!
ADDITIONAL NIGHTS TO YOUR PACKAGE
We are aware that due to limited flights you may need to book additional nights. If you would like to do this please speak to us and we can give you options including additional nights in Varadero at the beach which will be a popular option for many of our guests.

5 Star Rated Service
Whatever you want from your holiday our perfectly tailored itinerary is sure to exceed even the highest of expectations.
Turbo Gza
Excellent. Very well organised in a lovely venue. Team are all excellent dance teachers with great personality and work hard to create a great atmosphere on and off the dance floor.
Lindsey Metcalfe
Amazing dance holidays to many locations across the world, great service and so friendly , they can't do enough for you!
Mart
I enjoyed the salsa holiday immensely. Everyone at the organisation, including the instructors, were so welcoming and friendly.
It was a great balance between relaxing, workshops and having fun in the evening.
J Horsham
You showed us another world in Cuba, thank you for opening our eyes. The culture and people of this fascinating place made us want to come back for more.
J Horsham
You showed us another world in Cuba, thank you for opening our eyes. The culture and people of this fascinating place made us want to come back for more.
S Bateman
Your Team were so friendly and accommodating, they made me feel welcome and at ease on my first holiday as a solo traveller.